Commercial property sales, leasing & property management in Calgary
CMS Real Estate Ltd. is an industrial and commercial sales and leasing, property management, and mortgage brokerage company in Calgary, Alberta, Canada. For over four decades, CMS Real Estate has provided clients with professional service, a passion for excellence and a commitment to quality.
Talk to an Expert
"CMS is dependable, reliable and honest. They have clients' best interest in mind and not their own interests which is hard to find in real estate!"
— Karla Deering
Featured Listings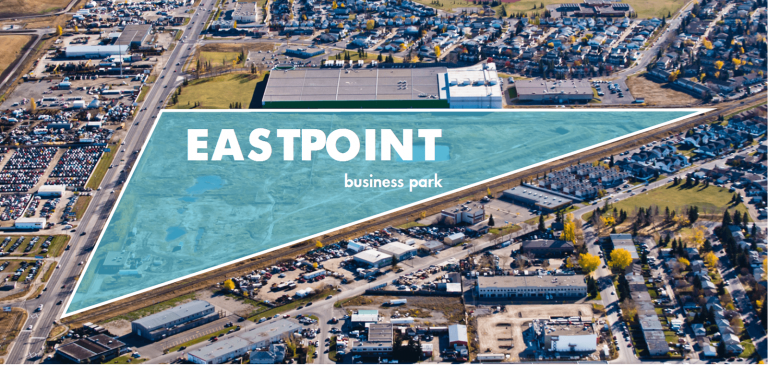 Lot 3, 2601 52 Street SE Calgary, Alberta
Available Space
1.33 Acres
We are proud members and certified representatives of






The difference with CMS Real Estate
We are a full-service industrial and commercial real estate brokerage in Calgary offering a multitude of services ranging from real estate representation for buyers, sellers, landlords and tenants, to property management services to mortgage brokerage services.
Knowledge
With over 40 years of industry experience, we are one of the leading industrial Real Estate companies in Calgary. In addition, our trusted expert's extensive real estate knowledge and experience will provide you with confidence and satisfaction as we work alongside your business to ensure that we provide comprehensive support.

Trust
The success of our business has been built off of the relationships and trust we have developed with our clients over the years; at CMS we are proud to have clients who have conducted business with us for over 40 years. The integrity of our business is invested in the success of your business, and therefore, we are committed to delivering consistent communication and dedicated services.
Integrity
As a full-service brokerage offering a multitude of services ranging from real estate representation; industrial and commercial property management services; to mortgage brokerage services; we are devoted to providing honest, open and consistent communication in all facets of our business operations while advocating for our clients' best interests.

Quality
CMS is passionate about ensuring that the quality of your experience with us extends from the exceptional service we provide.
Hear more from our clients
I have come to rely on Maureen Macdonald's extensive knowledge base, her ability to explain (sometimes complex) concepts clearly and succinctly and her consistent eagerness to help. Now that I am familiar with the quality of management provided by CMS, and specifically by Maureen, I would see no reason to switch to another condo management company. I would even say that CMS Realty provides very good value for their services, especially in light of the high degree of professionalism."
———Martin Linek, B.Sc, Laboratory Manager
CMS Realty had lots of experience and knowledge with creative solutions. I would highly Recommend them to all my family and friends.
———Christina Gaspari
Great working with Maureen Jolene and the team over the past couple of years.
It is a breath of fresh air to work with a company that is straight up.
Thanks again Gary van der Leek
———Vanderleek Roofing Inc.
CMS is dependable, reliable and honest. They have clients' best interest in mind and not their own interests which is hard to find in real estate! I would highly recommend them for any transaction.
———Karla Deering
Would definitely recommend to family and friends or anyone looking for Commercial Real Estate.
———Elias Yee
"Thanks for the cheque! It is a distinct pleasure to work with CMS. You are one company who hires individuals who's word is their bond. We are pleased to share our product with you, as we know that-you are willing to return the favour. This benefits the Vendors, Purchasers and Sales Companies involved."
———Hugh Vance, President REALCORP INC.
"Regarding our recent conversation, I would like to say thanks for the most useful information that you provided me on the Industrial properties. In my endeavours as a real estate appraiser, I am continually searching for market data or property sales and collecting other information that affects property values. Your co-operation is very much appreciated and if I can reciprocate in any way, please call."
———John C. Winkler, B.Sc. NEWELL, SMELSKI & CO.
"I would like to thank you for assisting us in relocating our offices and production plant. The service your firm provided us with was valuable in making ourselves aware of what-was available in the marketplace. With that knowledge we were able to choose our new location, and make our decision quickly. Thank you for your assistance once again."
———Patrick Plichon
"We would like to thank you for your good services while negotiating for the referred office facilities. We are satisfied with the work performed by the lessor and we do not see any reason for holding the monies due to him. Thank you very much also for the ball tickets, which we are going to use with my son Michel on August 28th,1985. It has been a pleasure to deal with you and we shall certainly recommend your services to our friends and business relations."
———Maurette Resources & Services Limited per Bernard J. Maurette, President.
"Dear Gerry: I would like to take this opportunity to thank you for assisting us in relocating our office and production plant. By utilizing the services your firm provides, we were able to familiarize ourselves with the current market conditions and become well informed as to the number and types of properties that would fulfill our requirements. We are very satisfied with the service you have provided and are looking forward to operating from our new facility."
———Dave S. Boles, P.Eng., Manager – Special Projects
"I wish to express my satisfaction and gratitude for the services you and C.M.S. provided the Calgary John Howard Society in relocating our offices. I felt that throughout our search for office space you provided professional advice and respected .our specific requirements while understanding our financial limitations. I believe it was as a result of your sustained effort that we were able to find a location that suited us so well."
———Gordon Sand, Executive Director Calgary John Howard Society
"I would like to thank you for your exemplary management of both my residential and commercial properties Your knowledge and expertise in management is paralleled to your dedication and individual attention to each property. Your pride in your work is a reflection of these combined attributes Maureen, your capability provides me with security and peace of mind, knowing that my properties are being taken care of in the most prosperous and efficient way. Thank you."
———Robert Zimmerman
We're proud to be Canadian.
We combine local market knowledge and sophisticated market familiarity to offer our clients comprehensive information to assist in discovering personalized solutions to match your requirements. Our experience, knowledge and portfolio is specialized from Calgary and surrounding areas in Alberta. We know the landscape of the market. We're able to help you discover it. Whether you're looking for industrial properties for sale or lease, or a commercial space for your requirements, we can help you reach your outcome.